New Zealanders are shopping differently since the shakeup of Covid19.  You only need to walk through a shopping mall to see the effects.  Many stores aren't staying open for late-night shopping.  Why?  There aren't enough people in the mall to make it worth their while, or staff hours have been reduced.  Or both.
The new normal
Though retailers have their doors open and are enticing customers with heavily reduced sale items, consumers are still reluctant to walk back in.  It seems they have grown accustomed to online shopping for a couple of reasons:
The convenience of shopping 24/7.
Consumers can quickly see what size/model/colour they want is in stock.
Saving petrol and time.
With close to 40,000 job loses in April alone, many New Zealanders have a large question mark over their heads as they wonder if they will still have a job by Christmas. Trying to predict their job prospects in 6 months is like predicting the length of a piece of string.  As a precautionary measure, they are thinking twice before spending.  Banks are also offering advice and packages with the influx of customers under financial hardship.
Customer Confidence
According to Trading Economics Consumer Spending in New Zealand decreased to 39708 NZD Million in the first quarter of 2020 from 39810 NZD Million in the fourth quarter of 2019.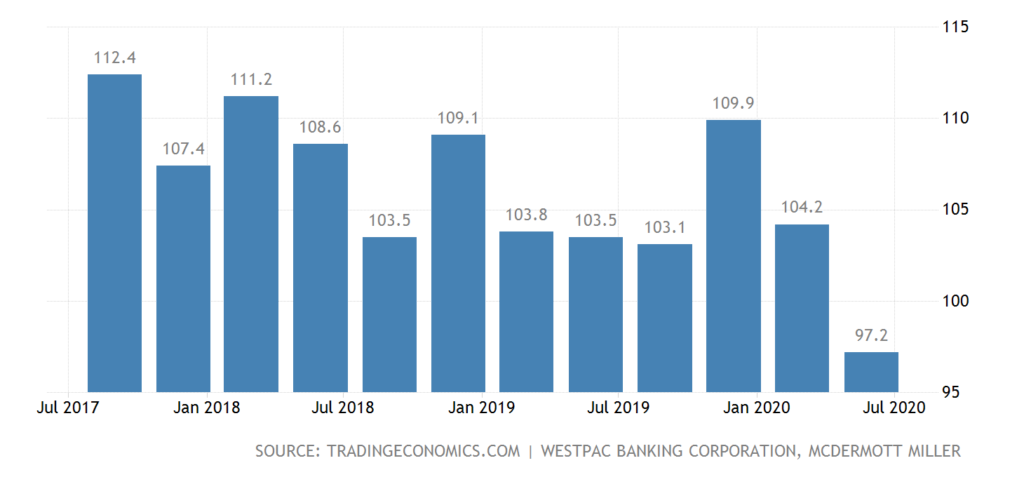 The Westpac-McDermott Miller consumer confidence index in New Zealand took a deep dive in the second quarter of 2020, making it the lowest reading since Q1 2009, amid the coronavirus crisis. (source: www.tradingeconomics.com).
Shopping Trends
More than 50% of kiwis are looking to change their shopping habit post lockdown. The newfound love for supporting local business is growing as consumers are thinking more about
What does the business offer?
Where they are from?
What is their story?
Its likely online shopping will remain popular well after the Covid19 has past and with retail space an expense many businesses can longer afford, we can also expect to see some businesses shut their doors and work and supply entirely from an online space.
Price comparison websites such as Pricespy are seeing strong growth in products such as gaming consoles, freezers, bread makers and webcams making giant revenue jumps from March until June 2020.  Customers can compare pricing for the same product, check out reviews and filter brands.  And that's something which isn't quick and easy to achieve when driving from store and store.